Le réseau juif européen pour Israël, pour la paix
et pour la solution à deux Etats
Jewish European network for Israel, for peace
& for the two States solution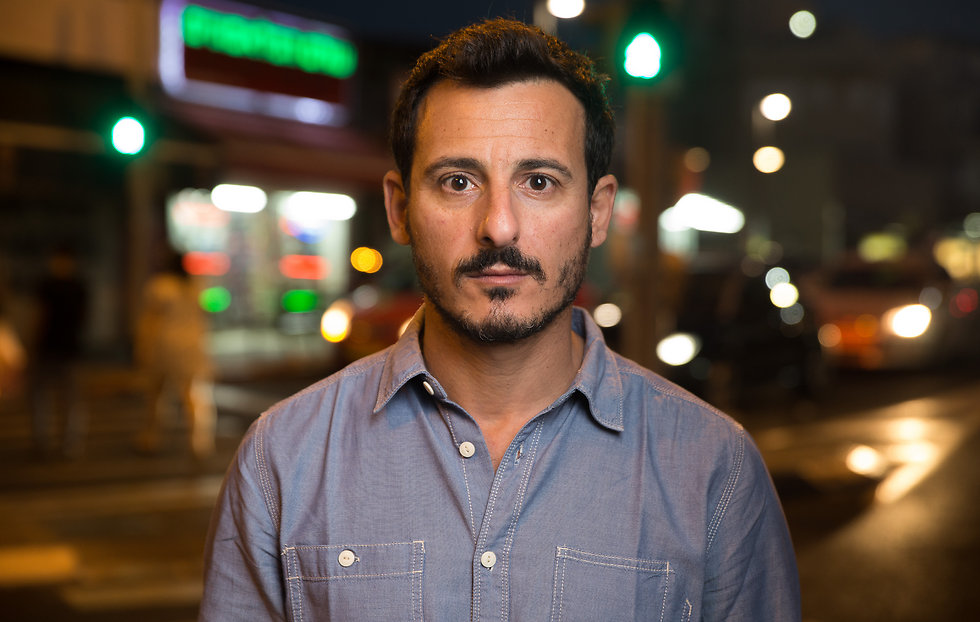 Version française (please see English version below)
Merci de confirmer par mail votre participation (contact@jcall.eu) et de le faire savoir autour de vous.
Meeting with Avi Buskila, the new director of Shalom Arshav on december 4th
Since early September, two major events marked the action of NGO's committed to peace in Israel.
The "Walk for Peace" organized by "Women Wage Peace" which, from Rosh Hashana through Sukkot, gathered tens of thousands of persons, mainly Israeli and Palestinian women from all communities, religious and secular, with no political affiliation, changed the image of peace movements. By avoiding criticism of their respective leaders, and by asking them only to commit themselves to a diplomatic action in order to end the conflict, they allowed persons who were not traditionnally involved in peace movements to join them without feeling they had to change their identity.


On november 4th, the commemoration of Yitzak Rabin's assassination, 22 years ago, organized this year by Commanders for Israel's Security and Darkenu, two NGO's affiliated neither to the traditional peace camp nor to the left, gathered several tens of thousands of persons in Rabin Square, Tel Aviv. For the first time, representatives of the "four tribes of Israel" (secularists, othodox Jews, religious-nationalists and Arabs), as President Rivlin called them, stood up to speak against the violence inherent in the policy statements and to call for a solution of the conflict.


These two events have been criticized by political parties and by left-wing organizations, since their organizers ignored issues of occupation, human rights, and the Israeli responsibility for this situation. However, should their success, with the rallying of new actors, show the way movements committed to peace and to the Two-State solution should take in Israel and in the diaspora in order to be heard ?


In order to speak about it, we invite you to meet Avi Buskila, new director of Shalom Arshav, Monday december 4th, at 8:30 p.m., at the Cercle Bernard Lazare, 10 rue St Claude, Paris 75003.
Be kind enough to confirm your participation by e-mail (contact@jcall.eu) and to spread the word.
Rencontre le 4 décembre avec Avi Buskila, le nouveau directeur de Shalom Arshav
Depuis la rentrée deux évènements majeurs ont marqué l'action des organisations engagées pour la paix en Israël.


La « Marche pour la paix » organisée par « Women Wage Peace » qui, de Rosh Hashana à Souccot, a rassemblé plusieurs dizaines de milliers de personnes, majoritairement des femmes, israéliennes et palestiniennes, issues de toutes les communautés, religieuses et laïques et ne se revendiquant d'aucune appartenance politiques, a modifié l'image des mouvements de paix. En évitant toutes critiques à l'égard de leurs dirigeants respectifs et se contentant d'exiger de leur part de s'engager dans une action diplomatique pour mettre fin au conflit, elles ont permis à des personnes qui n'étaient pas traditionnellement associées aux mouvements de paix de les rejoindre sans qu'elles aient le sentiment de devoir changer leur identité.


Le 4 novembre, la commémoration de l'assassinat d'Yitzhak Rabin il y a 22 ans organisée cette année par « Darkeinou » et « Les Commandants pour la sécurité d'Israël », deux organisations non affiliées au camp traditionnel de la paix et à la gauche, a rassemblé plusieurs dizaines de milliers de personnes place Rabin à Tel Aviv. Pour la première fois des représentants des quatre tribus d'Israël (les laïques, les orthodoxes, les religieux nationalistes et les arabes), comme les appelle le président Rivlin, ont pris la parole pour dénoncer la violence présente dans le discours politique et appeler à une solution du conflit.


Ces deux évènements ont été critiqués par les partis et les organisations de gauche parce que leurs organisateurs ont évité de parler d'occupation, des questions des droits de l'homme et de la responsabilité israélienne dans cette situation. Mais leur réussite, avec la mobilisation de nouveaux acteurs, est-elle un signe de l'orientation que devraient prendre aujourd'hui les mouvements engagés pour la paix et la solution à deux Etats en Israël comme en diaspora pour se faire entendre ?


Pour en parler, nous vous invitons à rencontrer le lundi 4 décembre à 20h30 au cercle Bernard Lazare, 10 rue St Claude à Paris 3ème, Avi Buskila, le nouveau directeur de Shalom Arshav.
JCall, le réseau juif européen pour Israël et pour la paix, est une initiative de citoyens juifs européens et d'amis d'Israël favorables à la solution « 2 Etats pour 2 Peuples ».
Profondément attachés à l'existence et à la sécurité d'Israël, ils voient dans la poursuite de l'occupation en Cisjordanie et dans les quartiers arabes de Jérusalem Est une menace pour l'identité de cet Etat.
Ils sont à l'origine de l'Appel à la Raison lancé au Parlement Européen le 3 mai 2010 et signé depuis par près de 8000 personnes dont Daniel Cohn-Bendit, Alain Finkielkraut, Bernard Henri Lévy, (...).
JCall, the European Jewish network for Israel and peace is an initiative of European Jewish citizens and friends of Israel in favor of the solution "two states for two peoples."
Deeply committed to the existence and security of Israel, they see the continuation of the occupation of the West Bank and Arab neighborhoods in East Jerusalem as a threat to the identity of that State.
They are at the origin of the Call to Reason launched at the European Parliament on May the 3rd 2010 and signed by nearly 8,000 people including Daniel Cohn-Bendit, Alain Finkielkraut, Bernard Henri Levy, (...).
Nous contacter / Contact us