Le réseau juif européen pour Israël, pour la paix
et pour la solution à deux Etats
Jewish European network for Israel, for peace
& for the two States solution
Version française (please see English version below)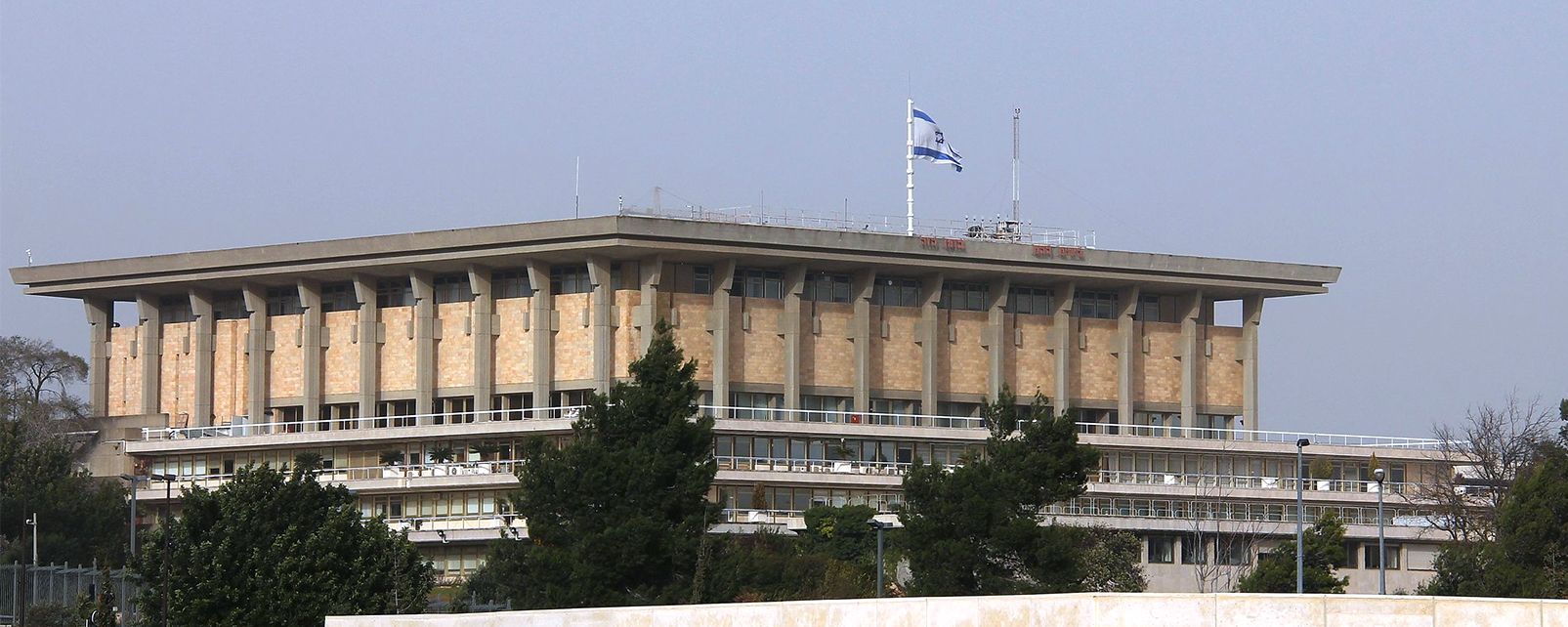 Nous vous contactons parce que vous avez assisté à nos précédents colloques et nous pensons que vous pourriez être intéressé par celui que nous organisons le samedi 28 avril à la mairie du 4ème arrondissement de Paris et dont le titre est
"Israël : La démocratie menacé ?".
Derrière ce titre se cachent des dizaines de questions que nous nous posons quand nous suivons l'actualité israélienne, malheureusement si souvent décevante. Certes, dans l'environnement qui est le sien, Israël est sans conteste la seule vraie démocratie de la région: celle où l'on peut trouver dans la presse les articles les plus critiques à l'encontre de la politique de son gouvernement, articles qui viennent souvent alimenter la presse internationale; celle où l'on peut engager des procédures judiciaires, puis arrêter et mettre en prison un Président ou un Premier ministre en exercice; celle où une minorité nationale peut s'exprimer par la voix de quatre partis politiques, regroupés aujourd'hui au sein d'une même liste représentée à la Knesset… Et l'on pourrait continuer à se rassurer en énumérant toutes les raisons qui font que, depuis la création de l'État d'Israël, beaucoup de Juifs dans le monde sont fiers de cette jeune démocratie.


Et pourtant, quand on sait que le journal le plus lu dans le pays est un quotidien gratuit créé spécialement par un milliardaire américain, ami du Premier ministre, pour le servir et faire sa promotion; quand on assiste, médusé, à l'ouverture d'enquêtes policières à l'encontre du Premier ministre, et de certains de ses ministres les plus emblématiques, pour affaires de corruption; quand on assiste à la violence actuelle du débat politique, où l'on n'hésite plus à désigner à la vindicte populaire des hommes ou des femmes, en les traitant d'infiltrés ou de traîtres, en raison de leurs engagements politiques; quand la coalition au pouvoir fait voter des lois pour limiter l'action des ONG engagées pour la paix, ONG qui sont souvent l'honneur du pays; quand se multiplient critiques et contestations des décisions de la Cour Suprême dont la coalition actuelle veut réduire le pouvoir; quand les affrontements entre les orthodoxes les plus extrémistes et la police, ou parfois même des soldats, deviennent de plus en plus violents; quand le gouvernement prépare un projet de loi de «l'État-nation du peuple juif» qui vise à remettre en cause l'équilibre entre la religion et l'État, tel qu'il avait été élaboré par les Pères fondateurs de l'État… On pourrait ainsi continuer à énumérer la liste des raisons que nous avons de nous inquiéter.


C'est de toutes ces questions que nous voulons traiter, lors de notre colloque qui se tiendra le

samedi 28 avril, à partir de 9h30, à la mairie du 4ème arrondissement de Paris

.
Prendront la parole à ce colloque:
- Samy Cohen (Directeur de recherche émérite, Sciences Po) est un spécialiste des questions de politique étrangère et de défense, qui a également travaillé sur les rapports entre les États et les acteurs non-étatiques ainsi que sur les démocraties en guerre contre le terrorisme. Fin connaisseur de la société israélienne, à laquelle il a consacré plusieurs livres, il reviendra sur les fondements de sa démocratie.


- Shuki Friedman (Directeur du Centre «Religion, Nation et État» à l'Institut Israélien pour la Démocratie) enseigne à la Faculté de droit du Centre universitaire Pérès, et a dirigé le Département de droit international dans les services du Premier ministre. Ses domaines d'expertise sont les relations entre la religion et l'État, le processus de «religionisation», les relations entre religieux et non-religieux en Israël, le budget de la défense, le droit islamique, le droit international et le BDS (Boycott, Désinvestissements, Sanctions).


- Amir Fuchs (Directeur du Programme «Défense des valeurs démocratiques» à l'Institut Israélien pour la Démocratie) enseigne la science politique et les communications à l'École d'études publiques et de sciences sociales du Centre universitaire Hadassah. Ses domaines d'expertise sont es valeurs démocratiques et la législation anti-démocratique, le droit pénal, la pensée libérale et les procédures législatives.


- Jacques Rupnik (Directeur de recherche, Sciences Po) est spécialiste des pays de l'Europe de l'Est. Ses domaines d'expertise sont l'intégration européenne, les nationalismes et la transition démocratique. Son intervention au cours du colloque, où il décrira et analysera le phénomène des démocraties «illibérales» qui se développe actuellement dans certains pays de l'Europe de l'Est, nous permettra d'intégrer certaines évolutions en Israël dans une perspective élargie.


- Mazal Mualem est l'analyste politique de la rédaction israélienne d'Al-Monitor, une revue en ligne sur le Proche-Orient. Journaliste chevronnée, Mazal Mualem a été responsable de l'analyse politique au sein des quotidiens Maariv et Haaretz. Elle dirige l'émission hebdomadaire de la télévision parlementaire sur les questions de société.


-

Omer Bar-Lev

, député travailliste du «Camp sioniste», est actuellement membre de la Commission de la défense de la Knesset et responsable du Groupe interparlementaire pour l'amélioration de la situation des Bédouins. Colonel de réserve, il a commandé la plus prestigieuse des unités d'intervention de Tsahal, la Sayeret Matkal, et a pris part à de nombreuses actions de commandos. Il a été un des signataires de la lettre des officiers de réserve à Menachem Begin, lettre qui a été à l'origine de la création du mouvement Shalom Akhshav (La Paix Maintenant). Après l'assassinat de Yitzhak Rabin, il a rejoint le mouvement Dor Shalom (génération de paix) dans lequel il a créé « Acharaï » (Après moi), une association destinée à rapprocher la jeunesse «périphérique» du vécu sioniste et démocratique, et qu'il a dirigé pendant quinze ans; cette action lui valut, en 2011, d'être appelé à allumer l'un des douze flambeaux qui ouvrent traditionnellement la fête nationale israélienne.


- Yishaï Sarid est avocat et écrivain. Trois de ses livres sont parus en traduction française: Une proie trop facile, Le poète de Gaza et Le Troisième Temple, tous aux éditions Actes Sud.


Nous vous rappelons que ce colloque, dont le titre est "Israël : La démocratie menacée?", se tiendra

samedi 28 avril 2018 à partie de 9h30 à la mairie du 4ème arrondissement de Paris *.
L'inscription préalable est obligatoire. Nous vous invitons à le faire directement sur le site.

* 2 place Baudoyer 75004 Paris


Pour continuer à aider tous ceux qui se battent en Israël à surmonter les peurs et les méfiances réciproques et redonner espoir pour un autre avenir aux deux peuples, nous avons besoin de votre soutien.


Behind this title lie tenths of questions we ask ourselves when we keep up with the Israeli news which are, more often than not, sadly disappointing. Of course, in the Middle East context, Israel is undoubtedly the only real democracy of the region, where you can find in the media articles critical of its governement's politics, and fueling the international press; where you can take lawsuits, arrest and put in jail a President or a Prime Minister-in-Office; where a national minority can express itself through four political parties now grouped within the same list represented in the Knesset… We could go on reassuring ourselves by listing the reasons why many Jews in the world have been proud of that young democracy since the creation of the State of Israel.


However, when you know that the most read daily newspaper in the country is a free daily founded by an American millionaire close to the Prime Minister, only to serve and promote him; when you learn, dumbfounded, about police investigations against the Prime Minister and a number of his more emblematic ministers, involved in corruption cases; seeing the violence of the political debate, where people don't hesitate anymore to make men and women targets of scapegoating by attacking them as traitors or undercover agents because of their political commitments; when the ruling coalition passes legislation in order to limit the action of NGO's committed to peace, NGO's which often are a credit to their country; When is growing the number of challenges and criticisms of the decisions of the Supreme Court the power of which the actual coalition intends to shrink; when clashes with the most Orthodox Jews become more and more violent; when the government prepares a bill of the "nation-state of the Jewish people" intending to question the balance between religion and State, such as it had been defined by the founding fathers of the State… We could go on and on, listing the reasons for our concern.


We intend to deal with all these issues during our conference which will be held on Saturday, April 28th, from 9:30 a.m., in the town hall of the 4th arrondissement of Paris.
Samy Cohen (Director Emeritus for Research, Sciences Po-Paris) is specialized in issues such as defence and foreign policy. He has also worked on the relation between States and non-State actors, and on democracies fighting terrorism. He is an expert of the Israeli society on which he wrote several books, and he will go back to the basics of democracy.


Shuki Friedman (Director, Center for Religion, Nation and State at The Israel Democracy Institute) A member of the Faculty of Law of the Peres Academic Center, Dr. Shuki Friedman served as secretary of the Locker Committee for Examining the Defense Budget, chairman of the government committee on the sanctions against Iran, and head of the international and foreign law department for the legal division of the Israeli Prime Minister's Office. Areas of expertise: The relationship of religion and state; processes of religionization; secular-religious-ultra-Orthodox relations; ultra-Orthodox employment; the defense budget; Islamic law; international law; the Boycott, Divestment and Sanctions Movement.


Amir Fuchs (Director, Defending Democratic Values Program, Researcher, Amnon Lipkin-Shahak Program on National Security and Democracy at The Israel Democracy Institute) Dr. Amir Fuchs holds a doctorate from the Faculty of Law at the Hebrew University of Jerusalem and is a lecturer in the Politics and Communication Department at the School of Government and Social Sciences at Hadassah Academic College. From 2005 to 2011, he served as a member of the Minister of Justice's Commission for Amending the Israeli Homicide Law. Areas of expertise: Democratic values and anti-democratic legislation; criminal law; liberal thought; legislative processes.


Jacques Rupnik (Director for Research, Sciences Po-Paris) specializes in the countries of East-Central Europe. His areas of expertise are European integration, nationalisms and democratic transition. During his speech, he will describe the phenomenon of "illiberal" democracies growing nowadays in a few countries of Central Europe, placing in a wider perspective a variety of latest developments in Israel.


Mazal Mualem is the political analyst of the Israeli editorial committee of Al-Monitor, an online magazine on the Middle-East. She is a former political correspondent for the dailies Maariv and Haaretz. She also presents a weekly TV show covering social issues on the Knesset channel.


Omer Bar-Lev, Labour Deputy of the Zionist Camp, he is a member of the Knesset Foreign Affairs and Defense Committee and chairman of the Lobby for the Promotion of the Needs of the Bedouin Population. He has served as a soldier and commander of the Sayeret Matkal special forces unit. He took part in many commando operations. He was one of the reserve officers who signed the letter to Begin which was the first stone set for the creation of Shalom Akhshav (Peace Now). He joined the Dor Shalom Movement that was founded following the assassination of Prime Minister Yitzhak Rabin. As part of Dor Shalom, Barlev founded the Acharai! organization, which works to connect youth from the geographic and socioeconomic periphery to the Israeli, Zionist and democratic experience. Barlev headed the NGO for 15 years, until his election to the Knesset.
In 2011, on Israel's 63rd Independence Day, Omer Barlev was chosen to light the torch at the torch-lighting ceremony for his work with the Acharai! organization.


Yishai Sarid is a lawyer and a writer. Three of his books have been translated into French: Une proie trop facile, Le poète de Gaza, Le troisième temple. (Éditions Actes Sud).
Saturday April 28th, 2018, at the Town Hall of the 4th arrondissement of Paris *, we will hold a Conference entitled "Israel:Threat to Democracy".

Prior registration is required.
We invite you to register directly on our website.
* 2 place Baudoyer 75004 Paris
To continue to help all the people in Israel fighting to overcome the fears and the mutual distrusts and to restore hope for a different future in both populations we do need your support.


JCall, le réseau juif européen pour Israël et pour la paix, est une initiative de citoyens juifs européens et d'amis d'Israël favorables à la solution « 2 Etats pour 2 Peuples ».
Profondément attachés à l'existence et à la sécurité d'Israël, ils voient dans la poursuite de l'occupation en Cisjordanie et dans les quartiers arabes de Jérusalem Est une menace pour l'identité de cet Etat.
Ils sont à l'origine de l'Appel à la Raison lancé au Parlement Européen le 3 mai 2010 et signé depuis par près de 8000 personnes dont Daniel Cohn-Bendit, Alain Finkielkraut, Bernard Henri Lévy, (...).
JCall, the European Jewish network for Israel and peace is an initiative of European Jewish citizens and friends of Israel in favor of the solution "two states for two peoples."
Deeply committed to the existence and security of Israel, they see the continuation of the occupation of the West Bank and Arab neighborhoods in East Jerusalem as a threat to the identity of that State.
They are at the origin of the Call to Reason launched at the European Parliament on May the 3rd 2010 and signed by nearly 8,000 people including Daniel Cohn-Bendit, Alain Finkielkraut, Bernard Henri Levy, (...).
Nous contacter / Contact us